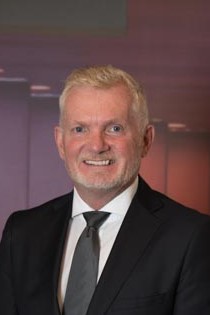 Colin Lovering
Senior Vice-President, Enterprise Solutions & Advisory


Consulting & Advisory
73-81 Sos. Bucuresti-Ploiesti
Building 4, 4th Floor, Sector 1

Bucharest, 013685 Romania
Colin Lovering has been living and working in Romania since 2009 when he arrived to offer consultancy and advice to organisations looking for growth and profitability through effective and unique training programs that included Sales Performance, Coaching, Leadership and Management.

In October 2017 he joined Avison Young Romania as Senior Vice-President and he is also Chairman of the British Romanian Chamber of Commerce who are at the leading edge of supporting international investors to Romania as well as assistance to organisations, big and small, looking to conduct bilateral trade between the UK and Romania

He previously worked 18 years with The Sealed Air Corporation and, after a successful sales career that saw him win European award 2 years in a row he was asked to teach his skills and subsequently lived in the USA and France where he trained and coached literally hundreds of sales professionals and Managers right across Europe, North America, The Far East and South Africa.

Pursuing an academic career in Graphic Design, Colin attended Hereford Art & Design University in the UK and took his design talents into the commercial world with a large packaging organization looking rebrand traditional packaging design and Colin received two awards for innovation working with Tesco Supermarkets in London. This gave him the appetite for client interaction and he soon developed into a professional sales career.

Colin is also heavily involved and committed to supporting charities in Romania particularly Light into Europe, Little People and Casa Ioana as well as contributing back to the country whenever possible through speaking and teaching at business events and other institutional programmes. His other activities include being Senior Tutor with the Institute of Sales Management and an Associate Lecturer at the University of Bucharest where he taught an International Sales & Marketing Masters programme and regularly mentored and provided motivation career talks to hundreds of students in Bucharest.

A father of two boys (Dan & Matt) and a recent Grandfather to Freddie, Colin also enjoys watching football and rugby as well as playing a game of golf whenever possible.

---