H1 2021 CEE Property Investment Overview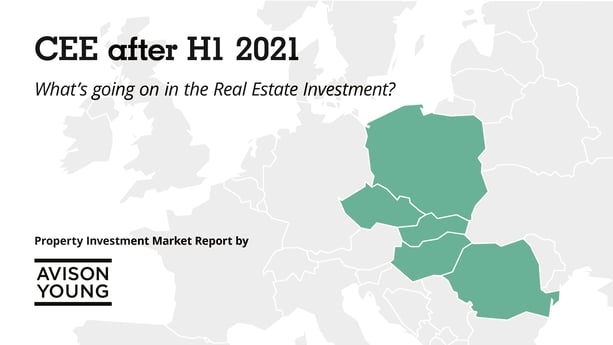 August 25, 2021
Avison Young releases its H1 CEE Property Investment Overview reporting significant structural market shifts not seen since the aftermath of the 2008 financial crisis
Multi-family Residential properties for the Private Rented Sector (PRS) and Build-to-Rent (BTR) sector are popping up on the shopping lists of all major institutional investors, domestic and international. Competition is high and yields are extremely low, as investors count on long-term capital value growth.
The emergence of this sector has been bubbling for a number of years as developers were slow to adapt their projects and sales channels, from private individuals to bulk sales. Now the product has hit the market and it is sold out before completion. Investors fight to secure this limited asset class and are happy to forward commit funds to do so. We have seen a handful of deals so far, but this winter "RESI is coming" and we will see a surge in transactions as numerous deals across the CEE are in due diligence.
Yields are ranging from 3.50% in Prague to 6.00%+ in Bucharest.
H1 investment volumes are down 30% falling from €6.1 billion in 2020 to €4.2 billion in 2021. But it should be noted that Q1 2020 volumes were not yet affected by the Covid-19 pandemic. Both Slovakia and Romania are reporting increased volumes over the period and Hungary records a very strong start.