H1 2021 Romanian Real Estate Market Report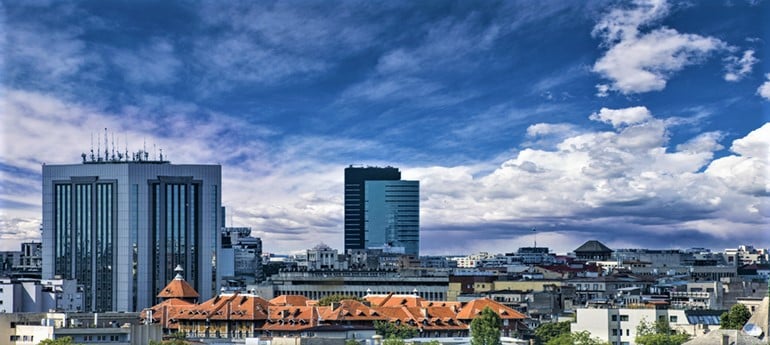 August 20, 2021
In the first six months of 2021 the real estate investment volume recorded in Romania summed approx. 316 million euros. Compared with the similar period of 2020, the total investment value was higher by ~ 60%.
The office sector attracted the largest share, with deals involving office properties representing 61% of the total investment value, followed by the industrial sector with 18%. Investors' appetite for acquiring retail income-generating properties improved y-o-y, with transactions involving retail projects representing 9% of the total investment value registered throughout Romania.
Bucharest was again the most active region in Romania for real estate investment transactions, with 72% of the investment value. Outside the capital city regions such as Timișoara, Arad, Oradea and Iași attracted 28% of the total investment value, which represents an amount of approx. 89 million euros.
Real estate investment volume for the second half of 2021 is projected to be at least equal the value of what was recorded throughout the first half of the year. Office investment deals will continue to have the highest impact on 2021's investment volume.
On the other hand, the transactional pipeline reveals that the contribution of the industrial and logistics sector to the overall investment activity might be significant this year. This will be supported mainly by investors' plans to further expand their local portfolios in order to accommodate retailers' expansion requirements, as consumer trends towards e-commerce have generated the need for more warehouse space.